Here And Gone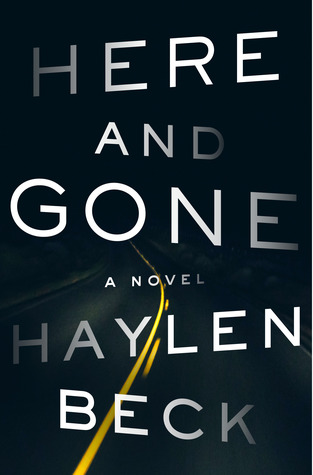 I couldn't wait to read Here And Gone by Haylen Beck. Haylen Beck is the pen name for established author Stuart Neville. I haven't read his books under his real name, but am definitely going to check them out now! Here And Gone is being touted as the best thriller of the summer and "one of the best debuts of the year" (Harlan Coben). The description says:
"Here and Gone is a gripping, wonderfully tense suspense thriller about a mother's desperate fight to recover her stolen children from corrupt authorities.
It begins with a woman fleeing through Arizona with her kids in tow, trying to escape an abusive marriage. When she's pulled over by an unsettling local sheriff, things soon go awry and she is taken into custody. Only when she gets to the station, her kids are gone. And then the cops start saying they never saw any kids with her, that if they're gone than she must have done something with them...
Meanwhile, halfway across the country a man hears the frenzied news reports about the missing kids, which are eerily similar to events in his own past. As the clock ticks down on the search for the lost children, he too is drawn into the desperate fight for their return."
Here And Gone gripped me from the first few words. I stayed up way too late reading it and finished it in less than 24 hours! Many thrillers fall flat, but this one definitely delivered. The plot was very unique and interesting and was just plausible enough to send a chill down my spine. As a caution, the plot does deal with crimes against children, but there are no details or graphic descriptions whatsoever. My only complaint would be that I felt the end wrapped up a bit too quickly. The book was 287 pages, but I felt like it could/should have been stretched out to a 350 page book. I wanted a bit more detail at the end. However, this is the perfect summer beach read. Highly recommended.
I received a copy of this book from Blogging For Books in order to provide an honest and unbiased review. All opinions are my own.