The Wonder Of You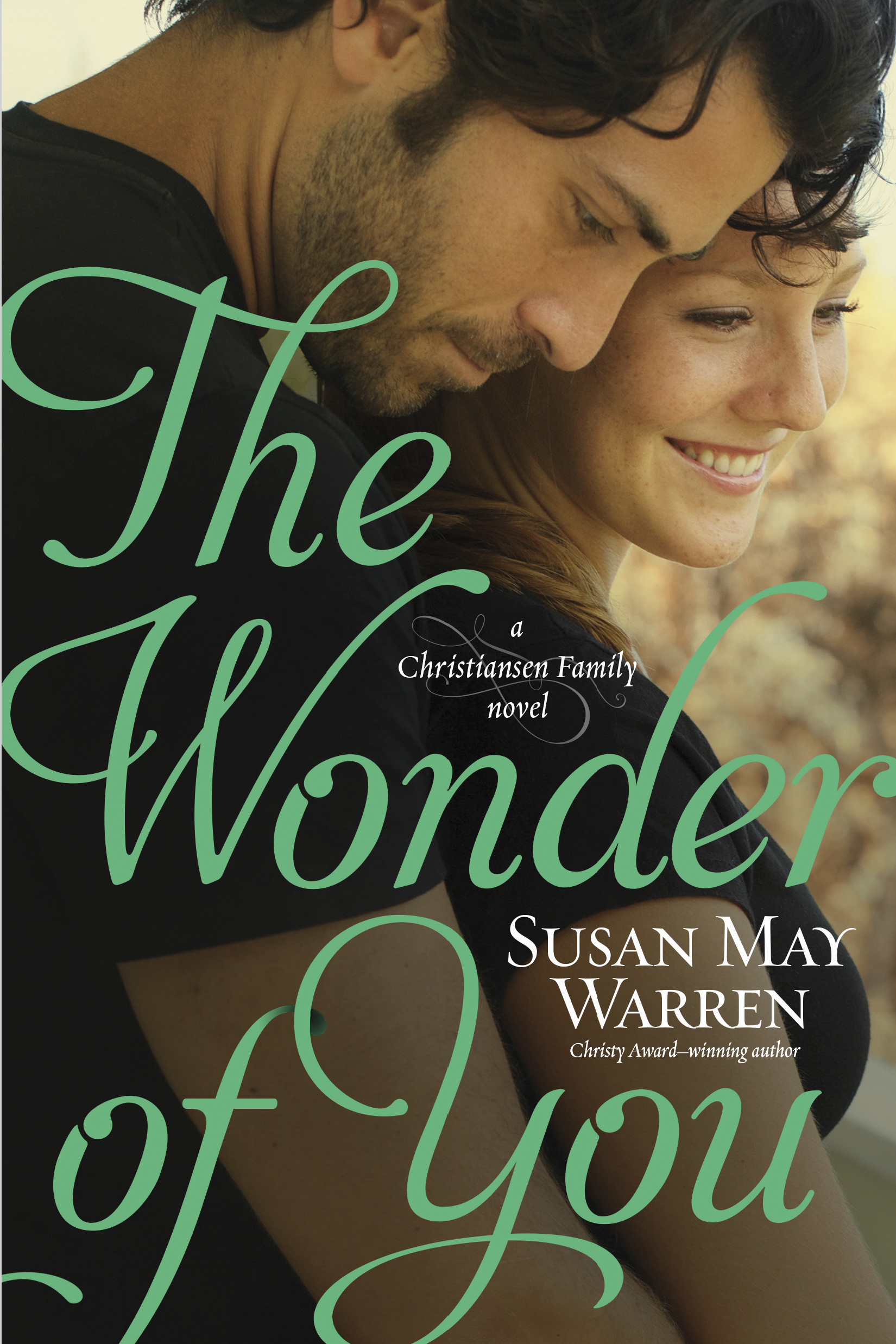 The Wonder Of You is the latest installment in Susan May Warren's Christiansen family series. I've immensely enjoyed the previous books in the series (four other books, plus two novellas) and was super excited to read Amelia's story, after the previous book ended on a cliffhanger. Every time I finish a Christiansen family book, I don't want to put it down and leave the world of Deep Haven, Minnesota! In this book we find Amelia home from her Prague adventure and brokenhearted:
"Mortified after her semester abroad is cut short, Amelia Christiansen returns to Deep Haven, certain she isn't brave enough for the adventures she's dreamed of. The last thing she expects is for the man who broke her heart to cross the Atlantic and beg forgiveness.
Heir to a European hotel dynasty, Roark St. John has trekked from one exotic locale to another, haunted by tragedy and the expectations that accompany his last name. Amelia is the first woman to give him a reason to stop running. He'll do anything for a second chance ― even contend with Amelia's old flame, who is intent on sending Roark packing.
While one surprise after another leaves Amelia reeling, Roark's continued presence only highlights the questions pursuing her. Like him, is she running from the life God has called her to? Could finding her new place mean leaving home behind?"
I was a bit worried when I first started reading this book that it was just going to be the typical "which guy will she choose" love story, but I couldn't have been more wrong. Just like in the other books, there was a touch of mystery and intrigue, culminating in a mystery that will be continued in the final book of the series and has the potential to cause serious ramifications for the entire Christiansen family. I was hooked on the story immediately and just couldn't put the book down. It was everything I'd hoped for and I loved visiting Deep Haven again. I highly recommend this book to anyone who enjoys Christian romance with a touch of suspense. I'm anxiously awaiting the release of Owen's story, the conclusion to the series!
I received a copy of this book from Tyndale Blog Network in exchange for an honest review. All opinions are my own.