Centralia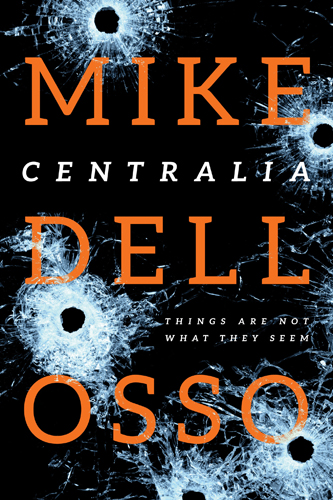 I was super, super excited to read Centralia by Mike Dellosso. I've never read any of his books before this one, but I absolutely love thrillers and thrillers in the Christian genre are an extra treat because there aren't too many great Christian thriller authors out there. I saw he'd been compared to Frank Peretti and Ted Dekker. I've read one or two books by each of them and while Frank Peretti is pretty talented, I wasn't too impressed with Ted Dekker. However, I had very high hopes that Mike Dellosso could be another author to add to my "favorites" list. The premise of the book sounded amazing:
"Peter Ryan wakes up on a typical morning only to find his house empty, his wife and daughter nowhere to be found. His world is shattered after a phone call to a friend confirms the impossible: his wife and daughter died in a car accident he does not remember. Haunted by faint memories and flashes of details, Peter becomes convinced that something isn't right and begins to question reality. When he discovers a note in his daughter's handwriting, strange memories begin to surface that cause him to second-guess nearly everything he once believed. Suddenly armed men show up at Peter's home, turning the mysterious puzzle of his past into a dangerous game of cat and mouse. On the run and unsure whom to trust, Peter has to discover what's real and what isn't . . . before he loses everything."
I eagerly started reading it the second it arrived. My first thoughts were a bit of disappointment - the writing style was a bit stilted. In fact, it reads like it was written on a Young Adult reading level rather than an adult reading level. Novels I read in high school came to mind as I read it. However, I tried to set that aside and enjoy the storyline regardless. The story was exciting and interesting, but at times I had trouble following what was going on and it got a little confusing. We are given virtually no backstory - the book jumps right in with him waking up and looking for his wife and daughter and doesn't back up and give us much of the history. Due to this, it was a bit difficult at times to keep up with all the characters and the storyline. It did keep me reading to the end to see what would happen, and I liked the book okay, but I had a lingering sense of disappointment that it wasn't quite as good as I'd hoped. I'd give this book 3.5 stars - 3 is a little low, 4 is a little high. However, I think he has great potential as an author, and I will read the next book in the series coming out next summer, because I think he can work out the kinks and turn this into a really good series.
I received a copy of this book from the Tyndale Blog Network in exchange for an honest review. All opinions are my own.